Working for you
At Acorn by Synergie, we believe that there's more to recruitment than just filling vacancies. We recruit with integrity.
Our vision
Our vision is to challenge norms and enhance the lives of all those we come into contact with by placing diversity and inclusion at the heart of everything we do.
We're leaders in our industry, and we're always looking for talented people to join us and contribute to our success. With big plans to expand and grow, Acorn is an exciting place to be — so if you're hardworking, entrepreneurial and passionate, we want to talk to you.
Candidates successfully placed in job positions
of our clients return to us for their recruitment needs
Revenue we have generated per year
Local. National. Global.
With more than 30+ offices and on-site locations across the UK and internationally, Acorn by Synergie employs expert consultants within specialist industries and is part of the leading global recruitment group, Synergie.We're provide local recruitment support on a national level with an international reach.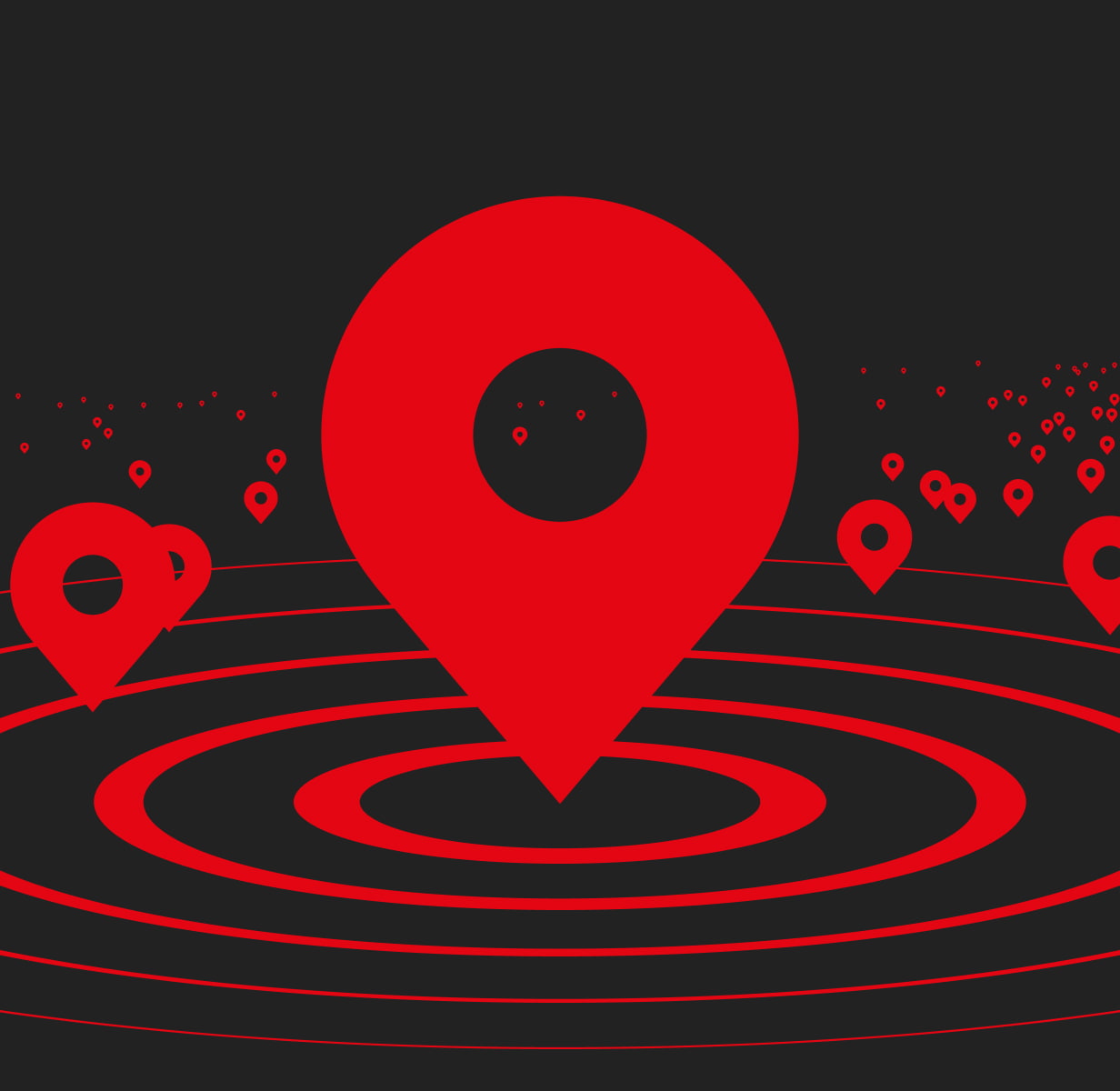 Powered with Synergie
Part of the Synergie Group operating in 17 countries worldwide.
A leader in global human resources management — placing 70,000 job seekers into work every week.
€3B turnover
Over 800 branches
5,000 employees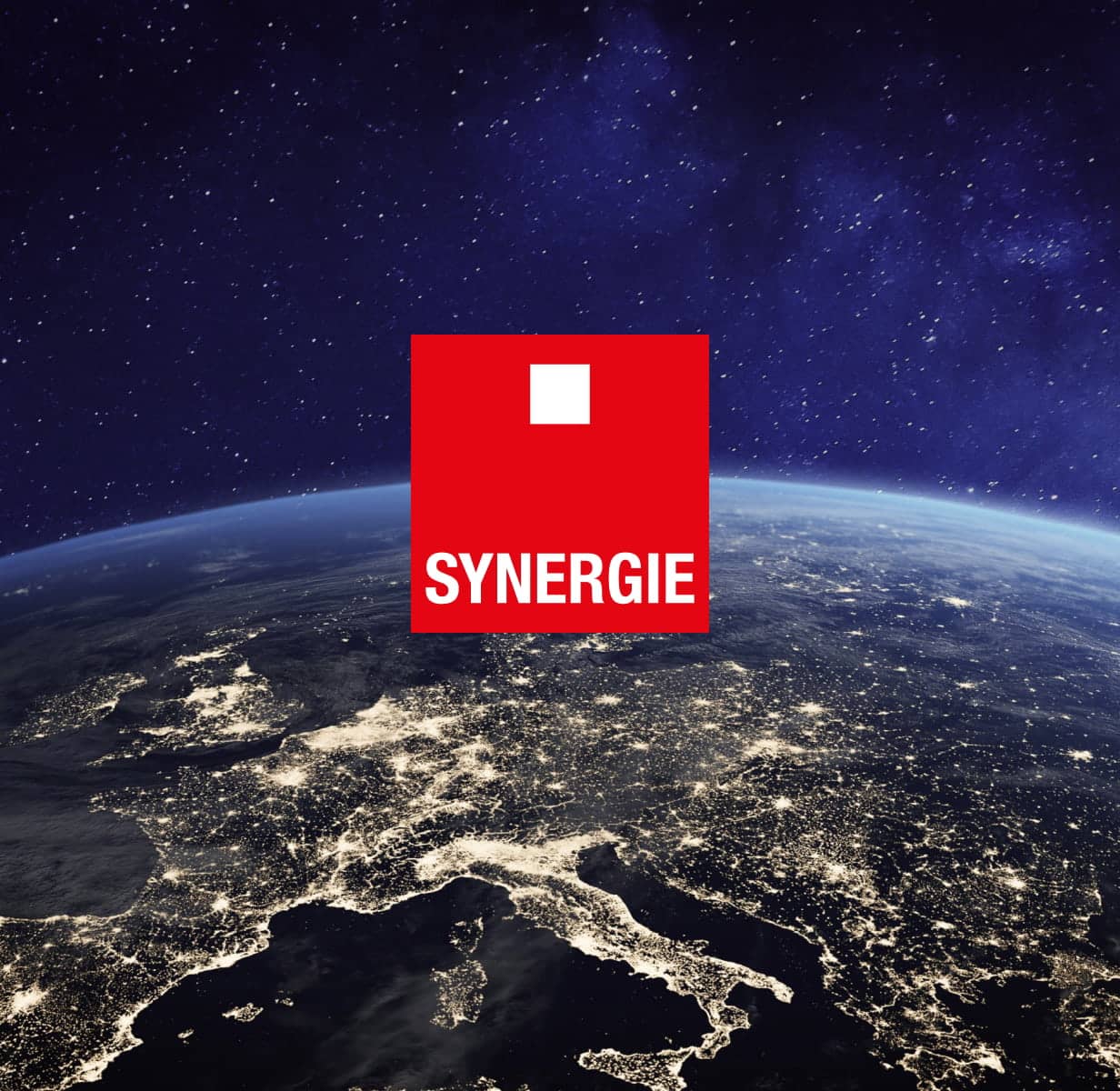 Established in 1992, we have over 30 years' experience across the sectors that we operate in.
We have in excess of 30 branches, offices and on-site locations in the UK alone, and are part of Synergie Group who operate globally in 17 countries.
Here in the UK, we have over 160 employees and have a turnover in excess of 100M.
We offer a range of bespoke services tailored to your needs:
Dual branded collateral and campaigns
Proven candidate attraction campaigns
Successful retention techniques
State of the art technology
Highly experienced implementation team
In-house award-winning marketing team
Quality & Compliance Department
A collaborative partnership approach
Recruitment with integrity guaranteed
Our Executive Search team is well placed to deliver a comprehensive campaign that ensures any senior requirement is managed and promoted effectively to achieve the best quality, volume and diversity for you to hire from. We will guide you through the process, whilst delivering a robust search and a personalised, supportive experience.
Harnessing tomorrow's technology - we offer a suite of software solutions to fit your business needs. Acorn By Synergie Plus offers an MI real time reporting system, which enables you the client access to a bespoke dashboard and KPI tracker.
Understanding the talent landscape and utilising the most up-to date technology is key to our success. We have invested in market leading talent analytics tool, Horsefly. This provides us with real time worker insights, allowing us together, to recruit the talented individuals you require.
You can have complete confidence in us, as your specialist recruitment partner.
The quality of the recruitment solutions we provide are essential and that's why we are dedicated to achieving highly reputable industry recognised Accreditations and Awards to acknowledge and represent the professional standards we meet and exceed through our services, internal process and people.
Our senior team
Acorn's Board of Directors and Senior Management Team are all experts in their field, with many qualifications, years' experience and fellowships to prove it.


"The recruiter is professional, responsive and supportive. Their support helped me get the right job within a short period of time. It's the best recruitment company I have used. Highly recommend it to you all!"
"Incredibly responsive, quick service and preparation of documents and immediate start of work. Thank you."
"Different from others - respecting employees, well-organised and friendly."
"Acorn was helpful in getting me a job. Vikki and the entire team were amazing and she's ready to help with any issue any time."
"One of the best agencies I've been with so far. Working with Sally has been great, she's been lovely, very helpful, and always quick getting back to me."
"Worked at Acorn recruitment for a few years. Got to say got the shifts I wanted & start times i wanted 95% of the time. Very professional & most important my wages were always right! "
"Just a good agency, the staff are always happy to help!"
"We have used Acorn for several years to help us find temporary laboring staff for our business. We've always found them to be helpful and responsive, and knowledgeable about the local market."
"The staff are supportive, friendly and professional, especially Liz McNally and Michelle Adams!"
"Lisa is absolutely fantastic, Lisa is so warm and easy to get on with. 11 out of 10 - fabulous!"
"An excellent recruitment agency with friendly and knowledgeable staff. A pleasure. I look forward to working with them in the future."
"Wonderful company to work for and I had the pleasure of dealing with Mandy, very professional and helpful. Highly recommend :)"
"I had a short but pleasant experience with Acorn and Christine in particular. She was always on-top of things, from our weekly reminders, schedules and updates. Always accommodating and queries are quickly addressed and feedback are encouraged."
"I have been with Acorn for the last two months. Always pay on time and if u have any problems they always at the end of the phone!"
"Friendly staff always go above and beyond to help."
"Acorn has been amazing. I've been with them since November 22, Christine has gone above and beyond for me and has been very supportive and gave reassurance over the things I've got going on outside work. It's the best decision I've made to join them."
"I have completed many temporary roles through Acorn throughout the years. Latest role offered me a permanent position where my working hours suited around child care. Very friendly and supportive team."
"Excellent interaction with great people. Found me a brilliant position fast with good money. Always just a phone call away for help or support. Strongly recommend Acorn."
"Since Kinga Jandy has been looking after our temping requirements, she always delivers excellent results every time."
"I have been working with Acorn for four years now and I am extremely satisfied. A friendly team that will always find the right job for each person. Get up and running quickly. The pay is one of the best in the industry."
"Spoke with Lee from Acorn while I was job hunting. He was great, very professional and provided a fantastic service. Kept me up to date with everything and provided some real encouraging feedback too."
"Acorn is better than most agencies around, they seem to have more work than others."
"I have been using Acorn for work for around a decade, during this time they have found me two permanent jobs and a host of short, medium and long term temporary positions. Very professional and a pleasure to work with and for."
"It is a very good agency. They will make us understand everything about the job very clearly. They. helped me to get this job very easily."
"I have had nothing but a wonderful time working for Acorn, I will continue to do so because they have not just provided me with the best job I've ever had but also have gone above and beyond to help me."
"Easily approachable. First time to use an agency and would highly recommend. "
"Acorn is an excellent agency, great experience from start to finish. "
"Welcoming and gave fantastic advice. I took their advice into the interview and was offered the job. Can't recommend them enough!"
"Acorn is the best agency to get jobs. Sam, Emilia and Andrei from Acorn team are the best to get in contact if you need any job."
"Excellent service, offers me a temporary to permanent job. I am totally happy with acorn for the service they offered."
"I am satisfied with the Acorn agency. Excellent and friendly employees work here. They respond quickly to appeals and help solve various problems."
"Excellent. I had applied for a job, Christine, being a great professional, examined my CV carefully and then suggested another one, I accepted. I then got hired on a permanent basis! Thank you, ACORN, and thank you Christine. "
"I received a great service from Acorn Caerphilly staff. Shauna is so lovely. Looking forward to a great working relationship."
"I work with Acorn regularly with Luke Gallagher and he is so helpful, kind and knowledgeable!"
"My experience has been great with Acorn. The staff are lovely. Any issues you raise are dealt with swiftly. Good communication and fair pay."
"I've been working for Acorn a few years and I must say that they are the best. Big thank you to Marlena who gave me an excellent support. "
"I have been working through Acorn for 18 months, I have no reason to fault them. My workplace assignments have been matched to my skillset and personal requirements. "
"The staff really put me at ease and were friendly and helpful. They really went above and beyond in the explanation and helping me through it all. "
"Highly recommend, best company I've worked for. I'm very happy and content 😊"
"Luke Gallagher!! You AWESOME! Thank you for all your support and services."
"Having been working for Acorn for a few months, I have had the best experience with them. Would encourage anyone to join Acorn, very helpful, never had any issues."
"Judyta and Asta are great! Really helpful, friendly and always provide excellent service."
"I highly recommend Acorn, amazing agency within the two years I've been with them I was never left without work."
"Acorn have been brilliant for me. I was lucky enough to get the job on a 12-week trial. The company then took me on full-time."
"Excellent agency, managed to get me into my job very quickly. No hassle, not forgetting to mention how helpful and friendly they was with everything from beginning to end. Definitely recommend this agency."
"Customer service in Acorn is very good excellent performance. Thanks"
"Many thanks to Marlena, who is always kind. Top notch customer service. Best in Crewe, I would recommend!"
"Great agency to work for. Got employment very quickly. Very friendly helpful staff, Chris checks in on you to see how your week has gone. 5 stars from me."
"I have worked with Acorn on a Public Health Assignment. From first approach to assignment offer, including the onboarding process, the team were seamless. "
" I've only dealt with Sarah, but I have nothing but praise for the company based on how professional and knowledgeable Sarah was. Highly recommended this company if you are looking for work."
"Naomi is an angel is human form, if u ever felt nervous her calming voice will definitely help. She has been amazing going above and beyond."
"Very impressed by this company especially Sally Smith getting employment for my partner and son so quickly without any delay whatsoever. "
"One of the top recruiting firms I've ever worked with is Acorn. Particularly Sarah Langan, who is constantly there to help."
"Kristy & Aura are so pleasant & supportive! Their help & encouragement all the way meant a lot! Thanks so much! It's been a pleasure to work with you!"
"I have never before used an agency and was a bit unsure as to what to expect, but if I ever need to again, I wouldn't hesitate in calling Acorn."
" Excellent service. Sally was extremely helpful and friendly. Would highly recommend ⭐️"
"Working for Acorn at the moment, brilliant agency. Chris Banner is the main agent I communicate with and she's brilliant. Been with many other agencies but this one stands out."
"When I had car trouble, Asta helped me to find a job or two to fill the 6 week gap. Thanks very much, saved my bacon I can tell you."
"Helpful and thorough process. I was always greeted warmly and my questions were answered quickly. Kira was very helpful in the office, and always speak with a smile."
"Acorn is a good agency when trying to find work, they are quick to respond, honest and trustworthy. Kamila is an excellent recruiter."
"I had never worked for Acorn but I am very impressed. Sally at the Newport branch has gone above and beyond to find me a job. I am pleased to say that just a week later I am in work and I am happy there. Sally is polite, friendly but professional at the same time. "
"Vicky was an absolute star in helping me find the next best role in my career. Beyond friendly and helpful, I couldn't think of a better team to assist me should I need help in this area again. Highly recommend."
"This is the best agency I have ever worked for. Very professional and friendly people are always there to help. Highly recommended for everyone who is looking for a job."
"The best agency in Gloucester. Very helpful people working there; great varieties of vacancies: part-time, full-time, temporary, permanent and corresponding to your experience. I truly recommend!"
"I have used Acorn a few times in the past and have never really experienced any issues with the company. Quick communication."
"Having not worked with recruitment before I was nervous that I could slip through the cracks. Acorn have made sure my needs have been met throughout my time working with them."
"Good agency with friendly and kind people. Full of respect and gorgeous communication with everybody."
"Use this Agency for staffing requirements. Stacie & Cami always do their best to fill and provide decent people. If you're looking for work, these 3 will look after you."
"5 stars and 10/10, never worked with an agency that looks after the workers like Acorn, Chris at the Widnes branch has worked over and beyond to make sure that I got a job, and that AAK was the right place for me."
"I have recently been working with Acorn by Synergie Exeter, this is the second time I've worked with them, and I strongly felt the need to share my experiences publicly. I have found the service and support given to me professional and reliable, particularly Mandy Denton and her team"
"Acorn got me a job as a hospital porter within days of contacting them. I would not hesitate to recommend Acorn."
"I spoke with Acorn on multiple occasions and they couldn't be more helpful! They made me feel welcomed on all those occasions. It's not easy being a student and finding work around your lectures."
"Received great service from Jon. I applied for a job via Acorn and within 24 hours my interview was booked! Professional, friendly and informative about the company I was applying to. Hopefully I'll be in my new role for many years to come."
"Never had an issue with this agency. Everything is simple and straightforward."
"Brilliant company to work for. I had been out of work for a number of years. My amazing work coach Melissa was so encouraging, professional and made my transition into work seamless. I recommend Acorn 💯 percent"
"Very good service & I have found employment very quickly when I've used this particular agency. Chris Banner has been so helpful. 5 star service."
"Amazing recruitment company, super helpful and always available to speak to. I highly recommend using their services."
"Worked with Acorn for a number of months before being offered a permanent position. Very helpful and professional, especially Cara."
"VERY helpful and friendly consultants. Always willing to go that extra mile for you in finding you that perfect job. Would highly recommend registering with them."
"Not only is the work with this company efficient and professionally maintained. So glad I found them."
"Acorn helped me secure a fantastic job that exceeded my expectations. I am grateful for the assistance and recommend to anyone looking for a job search experience."
"Luke managed to secure my husband and I jobs with 1 week of us landing in the UK from South Africa! Keep up the excellent, friendly service!"
"Can't fault them at all. The portal for viewing payslips and work assignments is great also."
"Acorn is one of the top recruiting agencies in Preston. Very friendly staff. I got job when I was in need of it through Acorn. Best service for the students. Thank you so much."
"Very helpful and personable Account Manager!"
"Acorn, Newton Abbot gave me an opportunity to work through their agency in Newton Abbot, I've had a very good experience throughout."
"Acorn have proven themselves to be effective, efficient and extremely reliable. As well as having used them in the past for myself, I have also sought their assistance as a recruiter whilst in a position that required their services resourcing staff."
"Staff are very nice and friendly, they have been very helpful with employment and are very quick at responding."
"10/10, Christine is extremely friendly and highly involved throughout the whole process. I am extremely grateful to her for making the process very straightforward. I highly recommend Acorn for their professionalism, as well as for their very friendly approach to recruitment."
"Love this agency for everything they have done for me and continue to do. They are a cut above the rest."
"Very professional! They couldn't have been better, very quick at responding to emails and phone calls. I have never before used an agency and was a bit unsure what to expect, I had my interview scheduled within couple of day. I would definitely give 5 star and highly recommended."
"Just ask for Luke and you will be sorted. Great service and great support."
"Acorn found me a job best suited to my skills, quickly and efficiently. I had and helped me every step of the way. Thank you."
"Highly recommend it, Marlena was professional and kind super quickly found a job without any issues ✅"
"Very good recruitment service with very friendly staff. Vikki and Xavier are very good with communication and with finding suitable recruitment options that are provided for those looking for employment. Would recommend highly for those keen and looking for work."
"Don't have a single bad thing to say about Acorn, I've gotten consistent work through them and the staff who I've spoken with are always very friendly and helpful."
"I had a very positive experience, I dealt with Junaid Ali who was nothing but amazing. He constantly reassured me with the whole process and even give me some advice for my interview. "
"The recruiter is professional, responsive and supportive. Their support helped me get the right job within a short period of time. It's the best recruitment company I have used. Highly recommend it to you all!"
"Incredibly responsive, quick service and preparation of documents and immediate start of work. Thank you."
"Different from others - respecting employees, well-organised and friendly."
"Acorn was helpful in getting me a job. Vikki and the entire team were amazing and she's ready to help with any issue any time."
"One of the best agencies I've been with so far. Working with Sally has been great, she's been lovely, very helpful, and always quick getting back to me."
"Worked at Acorn recruitment for a few years. Got to say got the shifts I wanted & start times i wanted 95% of the time. Very professional & most important my wages were always right! "
"Just a good agency, the staff are always happy to help!"
"We have used Acorn for several years to help us find temporary laboring staff for our business. We've always found them to be helpful and responsive, and knowledgeable about the local market."
"The staff are supportive, friendly and professional, especially Liz McNally and Michelle Adams!"
"Lisa is absolutely fantastic, Lisa is so warm and easy to get on with. 11 out of 10 - fabulous!"
"An excellent recruitment agency with friendly and knowledgeable staff. A pleasure. I look forward to working with them in the future."
"Wonderful company to work for and I had the pleasure of dealing with Mandy, very professional and helpful. Highly recommend :)"
"I had a short but pleasant experience with Acorn and Christine in particular. She was always on-top of things, from our weekly reminders, schedules and updates. Always accommodating and queries are quickly addressed and feedback are encouraged."
"I have been with Acorn for the last two months. Always pay on time and if u have any problems they always at the end of the phone!"
"Friendly staff always go above and beyond to help."
"Acorn has been amazing. I've been with them since November 22, Christine has gone above and beyond for me and has been very supportive and gave reassurance over the things I've got going on outside work. It's the best decision I've made to join them."
"I have completed many temporary roles through Acorn throughout the years. Latest role offered me a permanent position where my working hours suited around child care. Very friendly and supportive team."
"Excellent interaction with great people. Found me a brilliant position fast with good money. Always just a phone call away for help or support. Strongly recommend Acorn."
"Since Kinga Jandy has been looking after our temping requirements, she always delivers excellent results every time."
"I have been working with Acorn for four years now and I am extremely satisfied. A friendly team that will always find the right job for each person. Get up and running quickly. The pay is one of the best in the industry."
"Spoke with Lee from Acorn while I was job hunting. He was great, very professional and provided a fantastic service. Kept me up to date with everything and provided some real encouraging feedback too."
"Acorn is better than most agencies around, they seem to have more work than others."
"I have been using Acorn for work for around a decade, during this time they have found me two permanent jobs and a host of short, medium and long term temporary positions. Very professional and a pleasure to work with and for."
"It is a very good agency. They will make us understand everything about the job very clearly. They. helped me to get this job very easily."
"I have had nothing but a wonderful time working for Acorn, I will continue to do so because they have not just provided me with the best job I've ever had but also have gone above and beyond to help me."
"Easily approachable. First time to use an agency and would highly recommend. "
"Acorn is an excellent agency, great experience from start to finish. "
"Welcoming and gave fantastic advice. I took their advice into the interview and was offered the job. Can't recommend them enough!"
"Acorn is the best agency to get jobs. Sam, Emilia and Andrei from Acorn team are the best to get in contact if you need any job."
"Excellent service, offers me a temporary to permanent job. I am totally happy with acorn for the service they offered."
"I am satisfied with the Acorn agency. Excellent and friendly employees work here. They respond quickly to appeals and help solve various problems."
"Excellent. I had applied for a job, Christine, being a great professional, examined my CV carefully and then suggested another one, I accepted. I then got hired on a permanent basis! Thank you, ACORN, and thank you Christine. "
"I received a great service from Acorn Caerphilly staff. Shauna is so lovely. Looking forward to a great working relationship."
"I work with Acorn regularly with Luke Gallagher and he is so helpful, kind and knowledgeable!"
"My experience has been great with Acorn. The staff are lovely. Any issues you raise are dealt with swiftly. Good communication and fair pay."
"I've been working for Acorn a few years and I must say that they are the best. Big thank you to Marlena who gave me an excellent support. "
"I have been working through Acorn for 18 months, I have no reason to fault them. My workplace assignments have been matched to my skillset and personal requirements. "
"The staff really put me at ease and were friendly and helpful. They really went above and beyond in the explanation and helping me through it all. "
"Highly recommend, best company I've worked for. I'm very happy and content 😊"
"Luke Gallagher!! You AWESOME! Thank you for all your support and services."
"Having been working for Acorn for a few months, I have had the best experience with them. Would encourage anyone to join Acorn, very helpful, never had any issues."
"Judyta and Asta are great! Really helpful, friendly and always provide excellent service."
"I highly recommend Acorn, amazing agency within the two years I've been with them I was never left without work."
"Acorn have been brilliant for me. I was lucky enough to get the job on a 12-week trial. The company then took me on full-time."
"Excellent agency, managed to get me into my job very quickly. No hassle, not forgetting to mention how helpful and friendly they was with everything from beginning to end. Definitely recommend this agency."
"Customer service in Acorn is very good excellent performance. Thanks"
"Many thanks to Marlena, who is always kind. Top notch customer service. Best in Crewe, I would recommend!"
"Great agency to work for. Got employment very quickly. Very friendly helpful staff, Chris checks in on you to see how your week has gone. 5 stars from me."
"I have worked with Acorn on a Public Health Assignment. From first approach to assignment offer, including the onboarding process, the team were seamless. "
" I've only dealt with Sarah, but I have nothing but praise for the company based on how professional and knowledgeable Sarah was. Highly recommended this company if you are looking for work."
"Naomi is an angel is human form, if u ever felt nervous her calming voice will definitely help. She has been amazing going above and beyond."
"Very impressed by this company especially Sally Smith getting employment for my partner and son so quickly without any delay whatsoever. "
"One of the top recruiting firms I've ever worked with is Acorn. Particularly Sarah Langan, who is constantly there to help."
"Kristy & Aura are so pleasant & supportive! Their help & encouragement all the way meant a lot! Thanks so much! It's been a pleasure to work with you!"
"I have never before used an agency and was a bit unsure as to what to expect, but if I ever need to again, I wouldn't hesitate in calling Acorn."
" Excellent service. Sally was extremely helpful and friendly. Would highly recommend ⭐️"
"Working for Acorn at the moment, brilliant agency. Chris Banner is the main agent I communicate with and she's brilliant. Been with many other agencies but this one stands out."
"When I had car trouble, Asta helped me to find a job or two to fill the 6 week gap. Thanks very much, saved my bacon I can tell you."
"Helpful and thorough process. I was always greeted warmly and my questions were answered quickly. Kira was very helpful in the office, and always speak with a smile."
"Acorn is a good agency when trying to find work, they are quick to respond, honest and trustworthy. Kamila is an excellent recruiter."
"I had never worked for Acorn but I am very impressed. Sally at the Newport branch has gone above and beyond to find me a job. I am pleased to say that just a week later I am in work and I am happy there. Sally is polite, friendly but professional at the same time. "
"Vicky was an absolute star in helping me find the next best role in my career. Beyond friendly and helpful, I couldn't think of a better team to assist me should I need help in this area again. Highly recommend."
"This is the best agency I have ever worked for. Very professional and friendly people are always there to help. Highly recommended for everyone who is looking for a job."
"The best agency in Gloucester. Very helpful people working there; great varieties of vacancies: part-time, full-time, temporary, permanent and corresponding to your experience. I truly recommend!"
"I have used Acorn a few times in the past and have never really experienced any issues with the company. Quick communication."
"Having not worked with recruitment before I was nervous that I could slip through the cracks. Acorn have made sure my needs have been met throughout my time working with them."
"Good agency with friendly and kind people. Full of respect and gorgeous communication with everybody."
"Use this Agency for staffing requirements. Stacie & Cami always do their best to fill and provide decent people. If you're looking for work, these 3 will look after you."
"5 stars and 10/10, never worked with an agency that looks after the workers like Acorn, Chris at the Widnes branch has worked over and beyond to make sure that I got a job, and that AAK was the right place for me."
"I have recently been working with Acorn by Synergie Exeter, this is the second time I've worked with them, and I strongly felt the need to share my experiences publicly. I have found the service and support given to me professional and reliable, particularly Mandy Denton and her team"
"Acorn got me a job as a hospital porter within days of contacting them. I would not hesitate to recommend Acorn."
"I spoke with Acorn on multiple occasions and they couldn't be more helpful! They made me feel welcomed on all those occasions. It's not easy being a student and finding work around your lectures."
"Received great service from Jon. I applied for a job via Acorn and within 24 hours my interview was booked! Professional, friendly and informative about the company I was applying to. Hopefully I'll be in my new role for many years to come."
"Never had an issue with this agency. Everything is simple and straightforward."
"Brilliant company to work for. I had been out of work for a number of years. My amazing work coach Melissa was so encouraging, professional and made my transition into work seamless. I recommend Acorn 💯 percent"
"Very good service & I have found employment very quickly when I've used this particular agency. Chris Banner has been so helpful. 5 star service."
"Amazing recruitment company, super helpful and always available to speak to. I highly recommend using their services."
"Worked with Acorn for a number of months before being offered a permanent position. Very helpful and professional, especially Cara."
"VERY helpful and friendly consultants. Always willing to go that extra mile for you in finding you that perfect job. Would highly recommend registering with them."
"Not only is the work with this company efficient and professionally maintained. So glad I found them."
"Acorn helped me secure a fantastic job that exceeded my expectations. I am grateful for the assistance and recommend to anyone looking for a job search experience."
"Luke managed to secure my husband and I jobs with 1 week of us landing in the UK from South Africa! Keep up the excellent, friendly service!"
"Can't fault them at all. The portal for viewing payslips and work assignments is great also."
"Acorn is one of the top recruiting agencies in Preston. Very friendly staff. I got job when I was in need of it through Acorn. Best service for the students. Thank you so much."
"Very helpful and personable Account Manager!"
"Acorn, Newton Abbot gave me an opportunity to work through their agency in Newton Abbot, I've had a very good experience throughout."
"Acorn have proven themselves to be effective, efficient and extremely reliable. As well as having used them in the past for myself, I have also sought their assistance as a recruiter whilst in a position that required their services resourcing staff."
"Staff are very nice and friendly, they have been very helpful with employment and are very quick at responding."
"10/10, Christine is extremely friendly and highly involved throughout the whole process. I am extremely grateful to her for making the process very straightforward. I highly recommend Acorn for their professionalism, as well as for their very friendly approach to recruitment."
"Love this agency for everything they have done for me and continue to do. They are a cut above the rest."
"Very professional! They couldn't have been better, very quick at responding to emails and phone calls. I have never before used an agency and was a bit unsure what to expect, I had my interview scheduled within couple of day. I would definitely give 5 star and highly recommended."
"Just ask for Luke and you will be sorted. Great service and great support."
"Acorn found me a job best suited to my skills, quickly and efficiently. I had and helped me every step of the way. Thank you."
"Highly recommend it, Marlena was professional and kind super quickly found a job without any issues ✅"
"Very good recruitment service with very friendly staff. Vikki and Xavier are very good with communication and with finding suitable recruitment options that are provided for those looking for employment. Would recommend highly for those keen and looking for work."
"Don't have a single bad thing to say about Acorn, I've gotten consistent work through them and the staff who I've spoken with are always very friendly and helpful."
"I had a very positive experience, I dealt with Junaid Ali who was nothing but amazing. He constantly reassured me with the whole process and even give me some advice for my interview. "
"The recruiter is professional, responsive and supportive. Their support helped me get the right job within a short period of time. It's the best recruitment company I have used. Highly recommend it to you all!"
Zach Dunn
Production Operative, Plymouth
Zack Evans
Production Operator, OGM South Wales
Zahra Hussain
Agency Worker , Preston
Zan Zandra
Administrator , Bristol
Adil Dzhindzhi
Warehouse Operative, Bridgwater
Adrian Makielak
Agency Worker, Gloucester
Afolabi Kehinde
Agency Worker, Plymouth
Aimee Murcutt
Agency Worker, Newport
Alan Lidbetter
Agency Worker, Newport
Alberto Lira
Agency Worker, Wrexham
Alex Slee
Hiring Manager , Barnstaple
Alina Nastase
Production Operative, Yeo Valley
Andrew Park
Agency Worker, Chippenham
Andy Charsley
Agency Worker, Gloucester
Aneta Skubis
Agency Worker, Exeter
Bernard Dayot
Kitchen Operative, AAK Foods
Brenden Smith
Agency Worker, Yeovil
Caroline Dolphin
Agency Worker, Flint
Chel Greenley
Agency Worker, Widnes
Chloe V Jones
Agency Worker, Flint
Chris Wittwer
Wax Operator , Howmet
Cristina Silva
Hiring Manager, Weston-super-Mare
Daniela Sekulova
Production Operative, Yeo Valley
Dave King
Business Development Manager , Barnstaple
David Rackley
Dairy Operative, Yeo Valley
David Stevens
Permanent / Agency, Bristol
Dipu c Abraham
Agency Worker, Weston-super-Mare
Drew Kewley
Agency Worker, Weston-super-Mare
Edward Evans
Agency Worker, Newport
Emma Howells
Agency Worker, Newport
Emma Louise
Agency Worker, Gloucester
Francis
Agency Worker, Preston
Gayathri Gopakumar
Agency Worker, Bridgwater
Ginson Raju
Production Operative , Yeo Valley
Giuseppe Corgnale
Agency Worker, Widnes
Habi Bah
Cafe Assistant , Caerphilly
Heki Whakato
Agency Worker, Barnstaple
Isaac Blackmore
Agency Worker, Newton Abbot
Jarek Stanowski
Agency Worker, Crewe
Jessica Dunne
Production Operative, Harrier
Joseph Parry
Agency Worker, Plymouth
Juanita Anthony
Agency Worker, Truro
Juan Rudd
Agency Worker, Barnstaple
Julia May
Agency Worker, Public Sector
Juliana Collins
Agency Worker, Tiverton
Kamron Carr
Production Operative, Cardiff
Kelly Williams
Agency Worker, Bristol
Khizer Ali
Production Operative , Enersys
Komal
Agency Worker, Flint
Krystian Lubrant
Agency Worker, Crewe
Leanne Leadbetter
Agency Worker, Widnes
Linda Bennett
Agency Worker, NHS
Lisa Worsfold
Assembly Technician , Truro
Magdalena Dmochowska
Agency Worker , Truro
Mandy Scott
Agency Worker, Newport
Manu Varghese
Inspector, Pall
Maria Papadaki
Agency Worker, Chippenham
Mariia Geriak
Agency worker, Barnstaple
Mark Bevister
Agency Worker, Newport
Mark Evans
Agency Worker, Widnes
Mark Plenty
Agency Worker, Tiverton
Martin
Agency Worker, Wrexham
Matthew Maycock
Agency Worker, Wrexham
Michelle Harding
Agency Worker, Newport
Milo Harris
Agency Worker, Plymouth
Monika Koczara
Manufacturing Operative, Howmet
Natalia Milkowska
Agency Worker, Gloucester
Natalie
Agency Worker, Newton Abbot
Ned Aspden
Factory Worker, Bridgwater
Oleksii Verteletskyi
Agency Worker, Wrexham
Oliver Wright
Hiring Manager, Yeovil
Paddy Peet
Production Operative, AAK
Peter Jones
Agency Worker, Public Sector
Pooja Thathsarani Umashankar
Agency Worker, Caerphilly
Rach
Agency Worker , Cardiff
Radek Serewa
Agency Worker, Exeter
Rhiannon Rees
Agency Worker, Newport
Richard McWilliam
Agency Worker, Widnes
Rijo Paul
Diary Operative, Yeo Valley
Rob Miners
Agency Worker, Newton Abbot
Robyn Denton
Agency Worker, Exeter
R Simon Ashford
Agency Worker, Truro
Sagar Pyakurel
Agency Worker, Preston
Sammy Rudd
Agency Worker, Barnstaple
Sean Keogh
Agency Worker, Weston-super-Mare
Sheikh Sanah
Agency Worker, Preston
Sheila Urwick
Agency Worker, Chippenham
Si d
Agency Worker, Newton Abbot
Simon Lever
Agency Worker, Bristol
Stacey Caines
Agency Worker, Bridgwater
Suresh Bisunke
Agency Worker, Widnes
Tarisayi Sandrah Tillotson
Agency Worker, Yeovil
Vinay Das
Quality Engineer, Barnstaple
Vincent De lange
Agency Worker, Barnstaple
Vix Bedford
Agency Worker, Tiverton
Wiktoria Kluczynska
Agency Worker, Crewe
Zach Dunn
Production Operative, Plymouth
Zack Evans
Production Operator, OGM South Wales
Zahra Hussain
Agency Worker , Preston
Zan Zandra
Administrator , Bristol
Adil Dzhindzhi
Warehouse Operative, Bridgwater
Adrian Makielak
Agency Worker, Gloucester
Afolabi Kehinde
Agency Worker, Plymouth
Aimee Murcutt
Agency Worker, Newport
Alan Lidbetter
Agency Worker, Newport
Alberto Lira
Agency Worker, Wrexham
Alex Slee
Hiring Manager , Barnstaple
Alina Nastase
Production Operative, Yeo Valley
Andrew Park
Agency Worker, Chippenham
Andy Charsley
Agency Worker, Gloucester
Aneta Skubis
Agency Worker, Exeter
Bernard Dayot
Kitchen Operative, AAK Foods
Brenden Smith
Agency Worker, Yeovil
Caroline Dolphin
Agency Worker, Flint
Chel Greenley
Agency Worker, Widnes
Chloe V Jones
Agency Worker, Flint
Chris Wittwer
Wax Operator , Howmet
Cristina Silva
Hiring Manager, Weston-super-Mare
Daniela Sekulova
Production Operative, Yeo Valley
Dave King
Business Development Manager , Barnstaple
David Rackley
Dairy Operative, Yeo Valley
David Stevens
Permanent / Agency, Bristol
Dipu c Abraham
Agency Worker, Weston-super-Mare
Drew Kewley
Agency Worker, Weston-super-Mare
Edward Evans
Agency Worker, Newport
Emma Howells
Agency Worker, Newport
Emma Louise
Agency Worker, Gloucester
Francis
Agency Worker, Preston
Gayathri Gopakumar
Agency Worker, Bridgwater
Ginson Raju
Production Operative , Yeo Valley
Giuseppe Corgnale
Agency Worker, Widnes
Habi Bah
Cafe Assistant , Caerphilly
Heki Whakato
Agency Worker, Barnstaple
Isaac Blackmore
Agency Worker, Newton Abbot
Jarek Stanowski
Agency Worker, Crewe
Jessica Dunne
Production Operative, Harrier
Joseph Parry
Agency Worker, Plymouth
Juanita Anthony
Agency Worker, Truro
Juan Rudd
Agency Worker, Barnstaple
Julia May
Agency Worker, Public Sector
Juliana Collins
Agency Worker, Tiverton
Kamron Carr
Production Operative, Cardiff
Kelly Williams
Agency Worker, Bristol
Khizer Ali
Production Operative , Enersys
Komal
Agency Worker, Flint
Krystian Lubrant
Agency Worker, Crewe
Leanne Leadbetter
Agency Worker, Widnes
Linda Bennett
Agency Worker, NHS
Lisa Worsfold
Assembly Technician , Truro
Magdalena Dmochowska
Agency Worker , Truro
Mandy Scott
Agency Worker, Newport
Manu Varghese
Inspector, Pall
Maria Papadaki
Agency Worker, Chippenham
Mariia Geriak
Agency worker, Barnstaple
Mark Bevister
Agency Worker, Newport
Mark Evans
Agency Worker, Widnes
Mark Plenty
Agency Worker, Tiverton
Martin
Agency Worker, Wrexham
Matthew Maycock
Agency Worker, Wrexham
Michelle Harding
Agency Worker, Newport
Milo Harris
Agency Worker, Plymouth
Monika Koczara
Manufacturing Operative, Howmet
Natalia Milkowska
Agency Worker, Gloucester
Natalie
Agency Worker, Newton Abbot
Ned Aspden
Factory Worker, Bridgwater
Oleksii Verteletskyi
Agency Worker, Wrexham
Oliver Wright
Hiring Manager, Yeovil
Paddy Peet
Production Operative, AAK
Peter Jones
Agency Worker, Public Sector
Pooja Thathsarani Umashankar
Agency Worker, Caerphilly
Rach
Agency Worker , Cardiff
Radek Serewa
Agency Worker, Exeter
Rhiannon Rees
Agency Worker, Newport
Richard McWilliam
Agency Worker, Widnes
Rijo Paul
Diary Operative, Yeo Valley
Rob Miners
Agency Worker, Newton Abbot
Robyn Denton
Agency Worker, Exeter
R Simon Ashford
Agency Worker, Truro
Sagar Pyakurel
Agency Worker, Preston
Sammy Rudd
Agency Worker, Barnstaple
Sean Keogh
Agency Worker, Weston-super-Mare
Sheikh Sanah
Agency Worker, Preston
Sheila Urwick
Agency Worker, Chippenham
Si d
Agency Worker, Newton Abbot
Simon Lever
Agency Worker, Bristol
Stacey Caines
Agency Worker, Bridgwater
Suresh Bisunke
Agency Worker, Widnes
Tarisayi Sandrah Tillotson
Agency Worker, Yeovil
Vinay Das
Quality Engineer, Barnstaple
Vincent De lange
Agency Worker, Barnstaple
Vix Bedford
Agency Worker, Tiverton
Wiktoria Kluczynska
Agency Worker, Crewe
Zach Dunn
Production Operative, Plymouth
Zack Evans
Production Operator, OGM South Wales
Zahra Hussain
Agency Worker , Preston
Zan Zandra
Administrator , Bristol